Bosch Hand-Held Circular Saw GKS 190 Professional
Additional data
Rated input power*
1,400 W
Saw blade diameter*
184 mm
Saw blade bore diameter
20 mm
No-load speed
5,200 rpm
Weight
4.1 kg
Tool dimensions (width)
385 mm
Tool dimensions (length)
260 mm
Tool dimensions (height)
280 mm
Cutting depth
Max. cutting capacity in wood (90°)*
67 mm
Max. cutting capacity in wood (45°)
49 mm
* Highlighted Data
The A-rated noise level of the power tool is typically as follows: Sound pressure level dB(A); Sound power level dB(A). Uncertainty K= dB.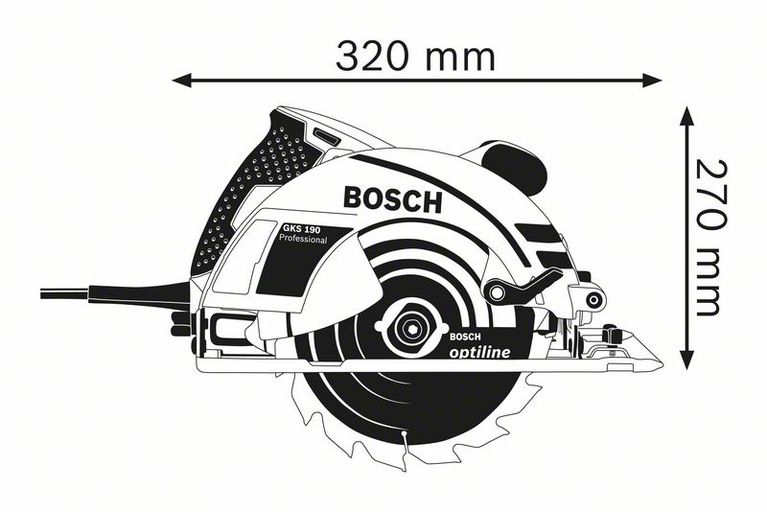 Advantages
The fastest in its class, for greater comfort during continuous use.
Strong and resistant for heavy work on site or applications in the workshop. Perfect for cutting hardwood.
High cutting speed guaranteeing increased productivity at work.
Deeper cutting capacity. Depth adjustment for cuts up to 67 mm deep.
Functions



What's Included in this Package